Do aches and pains distract you from living life to its fullest?
At Coastal Chiropractic and Wellness, we're more than just a chiropractic clinic. We're your trusted partners in holistic musculoskeletal care. Whether you're grappling with spinal discomfort or facing other musculoskeletal concerns, we're here to guide you on your path to well-being.
Book An Appointment
Satisfied Patients
"Thanks to the skilled team at Coastal Chiropractic, I'm finally free from low back pain. Their adjustments and soft tissue work worked wonders. Life without constant pain is a game-changer, and I couldn't be happier!" -Joe J.
"I was struggling with low back pain and relentless tightness in my upper back and shoulders for quite some time. It seemed like my body was constantly weighed down by discomfort. My life took a remarkable turn when I started receiving regular adjustments and dry needling at Coastal Chiropractic, and now I'm pain-free!" -Teresa M.
"I was starting to have back and hip pain during pregnancy, but with adjustments, dry needling, and cupping I am almost completely pain free at 36 weeks and am sleeping much better. I would recommend treatment at Coastal Chiropractic to anyone struggling with pain because it has improved my daily life and has made me feel so much better." -Brighton F.
"I have visited Coastal Chiropractic on many occasions for shoulder and back pain. They have always offered various solutions that have benefited my pain. My most recent concern has been plantar fasciitis that was treated with minimal improvement by a foot specialist. Dr. Sarah has been able to decrease my pain level tremendously by offering dry needling and exercise therapy. They are always seeking the best approaches that will provide the most benefit." -Winston R.
Move Freely, Feel Amazing
Here are some of the benefits of the right chiropractic care:
Be Free From Pain
Overcome the pain that's holding you back.
Get Lasting Results
We make sure you get the care you deserve.
Feel Better And Stronger For Longer
Do what you love again without the pain.
Wonder if working with a chiropractor is right for you?
Watch this video to learn about how chiropractic care gets you moving again.
Be your best when you feel your best.
When it comes to your musculoskeletal health, you need a comprehensive approach that goes beyond just spinal conditions. Discover a new approach to wellness at our practice.
With a patient-centric philosophy and evidence-based treatments, we provide specialized care for injuries, chronic pain, and proactive health management.
Our skilled team personalizes treatments, spanning athletes to seniors. Experience relief, improved mobility, and a holistic path to well-being in our welcoming environment. Your journey to a pain-free, vibrant life starts here.
Learn More
Get the care you need at Coastal Chiropractic and Wellness.
Our providers at Coastal Chiropractic offer a variety of non-surgical, gentle, and safe treatment approaches for those who suffer from painful conditions, and also for those who desire optimal function and performance for their musculoskeletal health.
Whether your symptoms are caused by a car accident, daily activities, the aging process, genetics, or a sports injury, our providers will perform a thorough assessment to arrive at a good working diagnosis.
Why waste time at a medical doctor or emergency department for musculoskeletal concerns? Coastal Chiropractic and Wellness is your first stop for effective, natural relief. Our treatments are tailored to your specific needs, helping you reclaim your mobility, comfort, and overall quality of life.
You will be presented with cutting-edge treatment options that are always specific to your diagnosis so that you can have the very best non-surgical care possible.
No Referrals Needed (except VA)

Most Insurances Accepted, including

Medicare, VA Community Care, Blue Cross Blue Shield, Cigna, Medcost, Aetna and Personal Injury

Affordable Self-Pay Rates
Book an Appointment
We Take You From Struggling With Pain To Feeling Your Best
This is our simple process:
Request An Appointment
Phone or email the office and we will book a time that works for you.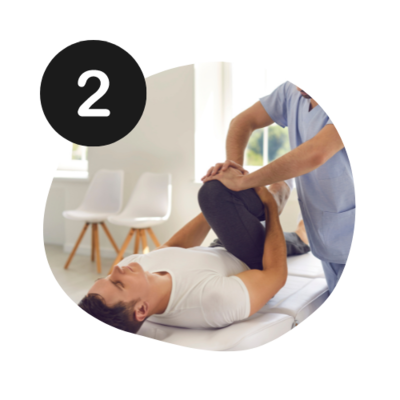 Get A Custom Treatment Plan
Receive chiropractic care and exercises that have a real impact.
Start Seeing Results
We're dedicated to helping you maintain a healthy, pain-free life.
What To Expect For Your First Visit
During your initial visit to Coastal Chiropractic, our welcoming staff will assist you with check-in. Our providers will then carefully review your concerns, inquire about your medical history and present condition. They will conduct a thorough neurological and orthopedic examination to rule out emergencies and pinpoint an accurate diagnosis. This examination often involves assessing joint mobility, identifying muscle imbalances, and detecting faulty movement patterns contributing to pain. If needed, our doctors will order imaging or lab tests based on clinical indications.

Upon determining that chiropractic care could benefit you, they will propose a treatment plan, set treatment goals, and address any queries about your condition or the treatment process. Our aim is a swift improvement. Typically, our treatment plans comprise just 8 visits, although more complex and chronic cases may necessitate a longer duration. If after 4-6 treatments there's no discernible progress, or if your needs extend beyond our expertise, we're more than happy to refer you to a trusted specialist.
Book an Appointment
Get The Care You Need
check_circle
Gentle, safe, evidence-based treatment approach
check_circle
Caring staff who will listen to your concerns
check_circle
Clinical excellence
check_circle
100% effort on our part
check_circle
Highly individualized treatments
check_circle
Education and homework on your specific condition to speed up your recovery and minimize recurrences
Don't Miss Out On This Opportunity To Take Back Control Of Your Health!
Ready to experience the difference at Coastal Chiropractic and Wellness? Take the first step towards a pain-free life by scheduling your appointment today. Request an appointment with our team so that you can achieve remarkable improvements in pain relief, mobility, and overall quality of life. Your well-being is our priority – let us be your partners in wellness.
Book An Appointment